An Essential Guide for Whole House Cleaning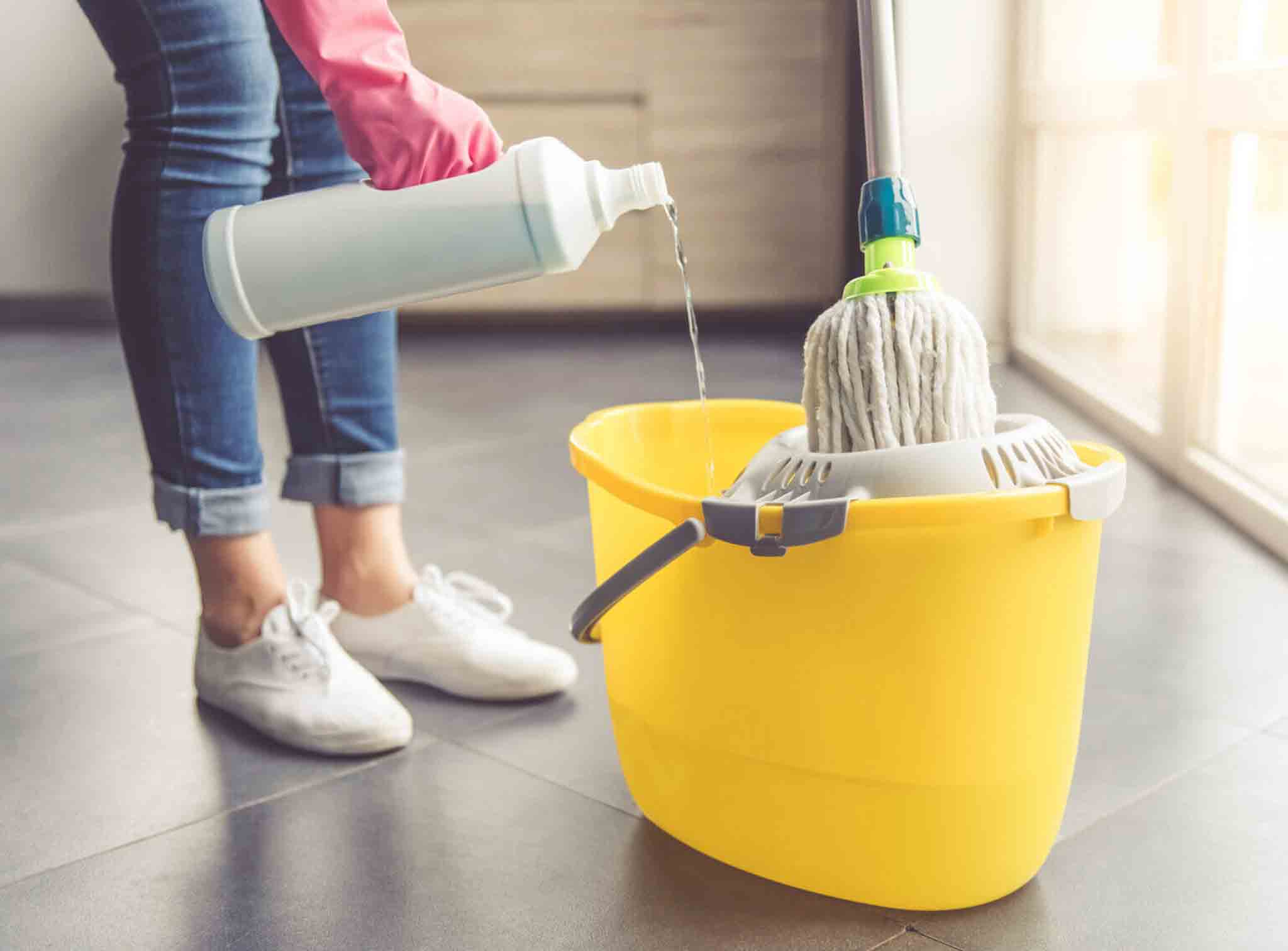 Every household desires to have pristine homes just like what they see in TV shows and movies. But real homes hardly stay clean. A home- small, big, apartment or just for vacation- is bound to get dirty.
Daily household chores will do the job in terms of maintaining cleanliness around, albeit on the surface. You need a deep cleaning schedule that prevents the build-up of dirt.
This guide aims to share with you some basic rules about house cleaning and also tips and tricks that you can incorporate into your cleaning schedule.
Basic Rules You Should Know About House Cleaning
Before You Start
Apart from your daily cleaning tasks-sweeping the kitchen floor, doing the dishes, regular dusting, and more- you should allocate a weekend every three months to deep clean your house.
Stick to a deep cleaning routine by designing a cleaning schedule. In your schedule, you can break down your cleaning tasks to make them more bearable. However, it is recommended to deep clean every room on the same weekend. Do what is more suitable for you.
Clear up the clutter before proceeding with the cleaning tasks. Steer clear any belonging that is of no significance use to you i-e old books, magazines, old clothes, or any toys that have outgrown.
In addition to creating a cleaning checklist, you should also keep a house-cleaning product list. Check out this list of must-have house-cleaning products.
Task-By-Task Approach
Dusting: Dust left to right, top to bottom, with a microfiber cloth. This will reduce allergies and enhance the quality of the air in your home. Use a cobweb broom, or you can also tie a dampened cloth to the end of a mob.
Vacuum: Check if the bag/compartment isn't already full and apply the right settings and attachment. Hit the entire house's floors, as well as upholstered furniture. You'll be surprised at how many lost objects (socks, your favorite pen) you'll find under your couch cushions
Sweeping/Mopping the floor: Begin from the farthest corner of the room and work your way back to the door.
Window cleaning: The glass cleaner should be streak-free. Also, avoid using too much spray and make sure you wipe with newspaper afterwards. Large and hard-to-reach windows should be cleaned with a professional-quality squeegee. Scrub window screens with all-purpose cleaner mixed with water or a bristle brush. Rinse and insert back the frame to dry.
Tips for Room-by-Room Cleaning
Before You Start
If you are going for deep cleaning every weekend, start with the room you're least excited about. For most people, it's the bathroom. Work your way room to by room until you reach the room you're most excited about-mostly the living room
Come up with a 'game plan' according to your requirements after looking at room layout, type of furniture, fixture, etc. Keep in mind that the game plan shouldn't look daunting and keeps you motivated to clean.
After a detailed inspection of each room around the home, create a well-structured cleaning guide
Bathroom
The bathroom bears a lot of daily traffic. You need regular cleaning since common bathroom activities like showering can cause the build of mildew and mold.
For tile and grout, apply mild mildew and mold-eliminating product. Allow it to penetrate the grout and then the surface with a stiff-bristled scrub brush. This will save you a lot of exhaustion.
For soap scum and water spots on glass shower doors, apply wet a dryer sheet and scrub in a circular motion. The milky white film that forms can be removed using water with a squeegee or a microfiber cloth.
To remove hair, you can either vacuum, sweep, or mop dry (Don't use a wet mop on a hairy floor, or the floor will end up with wet strands stuck over it). Use a paper towel or rags to pick up hairs from the sink and around the toilet bowl before introducing liquid cleansers.
Kitchen
This is also an important area to clean since it is a hub for all your food-related activities.
A badly scorched pot can be dealt with without strenuously scrubbing. Fill one-third of the pot with boiling water and cover the scorched area with a generous amount of baking soda. Scrub away the scorch using the baking soda solution once the water is cool enough to touch. Remove the solution and then rinse with soapy water.
Use an all-purpose cleaner for a bacteria-free sink.
Wipe the interior and exterior of the microwave with a sponge.
The stubborn baked-on splitter and grease on the stovetop can be dealt with using a non-scratch scrubbing sponge and a gentle powder cleanser.
Regularly dump the trash and always check if there is any wasted food in the fridge. Use a hot water sponge or rag for sticky spills.
The odor of leftover foods can be emitted with a lemon solution.
Bedroom
Having a clutter-free and clean room is very pleasing and also good for restorative sleep.
A well-made is the foremost step towards creating the appearance of a tidy room.
The bedsheets should be washed and made at least once every other week.
Regularly pick up and put away laundered clothes on laundry day
Maintain surfaces cleanliness by dusting first, then vacuuming second.
Living room
It's hard to enjoy family gatherings when your living room is messy and cluttered
Items such as dirty socks, wine glasses should be put away since they do not belong in the living room
Always check the code on a care tag of Upholstered furniture, which tells you what product should be used to clean it.
If you want someone to prepare a customized cleaning game plan for you, Homeplus is here to help! Our professional cleaning service in Nashua, NH, takes cleaning in an organized, systematic way while also offering flexibility to incorporate your custom wishes!
Book us now with a single click here!
---